Keynote Speakers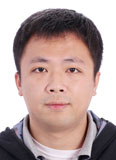 Prof. Chenglizhao Chen
College of Computer Science and Technology, China University of Petroleum (East China), China
Experience: Chenglizhao Chen received his Ph.D. degree from the State Key Laboratory of Virtual Reality and Systems in Beihang University (2017). Before that, he was also a joint Ph.D. candidate at Stony Brook University (2015-2016). After graduation, he joined the Qingdao University, as an Assistant Professor (2017-2019), an Associate Professor, tenure-track Professor, and the Vice Director of Computer Vision Laboratory (2019-2021). In Nov. 2021, he joined the College of Computer Science and Technology, China University of Petroleum (East China) as a Professor.

His research interests include Virtual Reality, Computer Vision, Deep Learning, Data Mining, and Pattern Recognition.
He has published more than 40 papers in international journals and conferences, including reputable international journals such as TIP, TVCG, TMM, TCSVT, TOMM, TGRS, PR, INS, KBS, NC and top level international conferences like CVPR, MM, IJCAI, and ISMAR.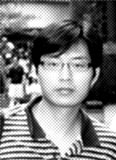 Prof. Bin Jiang
College of Computer Science and Electronic Engineering, Hunan University, China
Experience: Bin Jiang received the B.S., B.E., and M.E. degrees from Hunan University (HNU), China, and the Ph.D. degree from the Tokyo Institute of Technology (Tokyo Tech), Japan. From 2002 to 2003, he was with KISTEM Company Ltd. (Key Information System, Gate-Group), Japan, as a Trainee. His research interests include big data technology, artificial intelligence, machine vision, machine learning, data mining, intelligent computing, recommender systems, and social computing.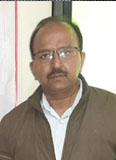 Dr. NARESH KUMAR TRIVEDI
Department of Computer Science & Engineering, Chitkara University, Punjab, India
Experience: Prof. Trivedi is working as Professor in CSE at Chitkara University, Punjab and formerly worked as Professor in Sunderdeep Engineering College, Ghaziabad previously associated in Ideal Institute of Technology & KIET (Krishna Engineering Institute of Technology, Ghaziabad as an Associate Professor. He has a total experience of 27 years in Teaching, Research and Industry. He has a strong academic background in Computer Science, and he is very good in man management skills. Played major role in preparing the SAR for NAAC and NBA for different colleges, university and successfully completed. My experience in academic administration includes almost 20 years as Dean, HOD level.